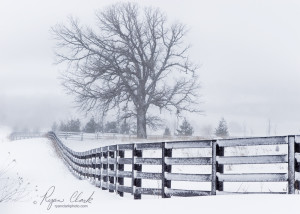 My photograph, Snow Storm Fence and Oak was accepted into the Halls of Art XVI Exhibition.
Starting on November 11th of this year it may be seen and is for purchase at the Hampton Roads Convention Center in Hampton Virginia. It will be on display for approximately six months.
I currently have two other photographs on display there now that I wrote about back on May 2nd of this year.
Directions to the convention center :